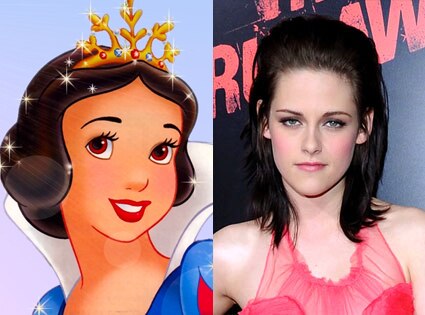 ohthescandal: It's on: Kristen Stewart is in final negotiations to play Snow White in the Rupert Sanders-directed film Snow White and the Huntsman.
Producer Palek Patel confirmed the news on his Twitter page today:
"KStew is officially playing Snow White and her deal is in final negotiations and will close next week," he wrote.
Stewart will complete Twilight production at the end of April, and move on to Snow White in August.
Thewrap: Kristen Stewart looks set to take on the role of Snow White in Universal's "Snow White and the Huntsman," according to producer Palek Patel's Twitter page.
Responding to Kristin Stewart News, Patel wrote, "@kstewartnews We start shooting Snow White & The Huntsman on August 1st in London, Scotland, & Germany!!"
Universal could not confirm to TheWrap that the "Twilight Saga" actress is going to appear in this version of the "Snow White" story.
The movie, based on the Brothers Grimm fairy tale, focuses on the Huntsman, a character who is supposed to kill Snow White but ends up protecting her, mentoring her and teaching her how to fight and survive.
E!online: Looks like the good-ol' mirror, mirror on the wall has given us its answer.
According to Deadline, Kristen Stewart is in final negotiations to take to the big screen as the ruler in the fairness department for the upcoming film Snow White and the Huntsmen.
This is where all that experience of playing a fragile yet lovely (and slightly pale) heroine for the Twilight saga will pay off.
via allkristenstewart